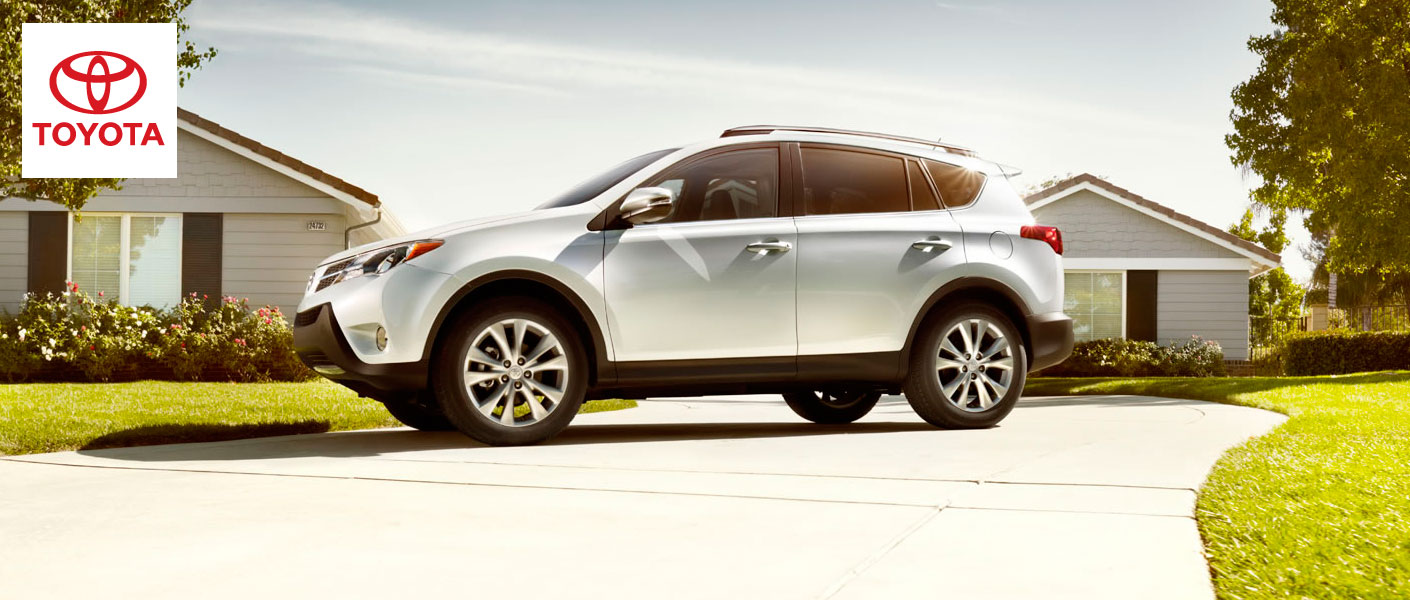 2014 Toyota RAV4 Chicago
The 2014 Toyota Rav4 near Chicago, IL has long been a go-to choice for anyone looking for great gas mileage and extra cargo room in their vehicle option.
One of the highest rated vehicles in its segment, the Rav4 upholds this tradition for 2014 models stronger than ever by adding in more safety features, a tuned suspension and a bold stance. Available in three different trim levels, the Rav4 comes nicely equipped with above average styling and technology features making it a great all around value. In addition to the multiple trim levels offered, the Rav4 is also available with an intuitive all-wheel drive system that makes winter and harsh-weather driving more manageable.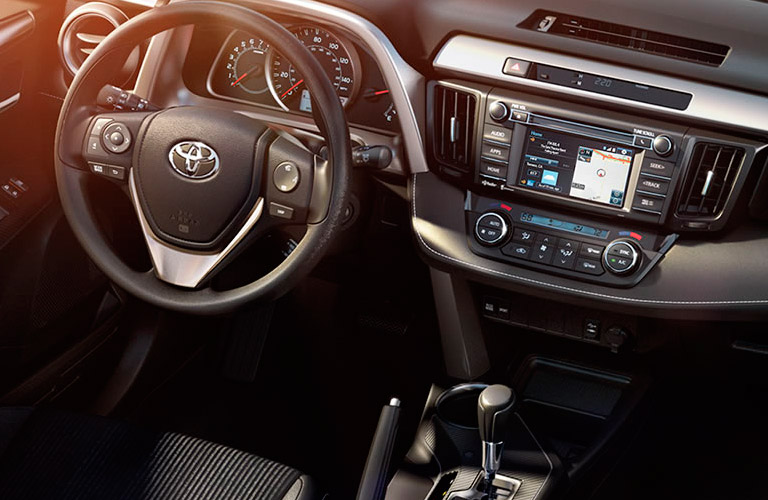 Drive a 2014 Toyota Rav4 Chicago
The 2014 Toyota comes standard with a 2.4-liter 4-cylinder engine. Paired with a Toyota tuned suspension, the Rav4 produces a very responsive and assertive driving feel. Sending 176 horsepower to the Rav4's wheels is a six speed automatic transmissions that uses fuel in modest amounts for everyday driving. In fact, the 2014 Toyota Rav4 near Chicago is one of the most fuel efficient vehicles in its class, obtaining an Environmental Protection Agency rating of 31 mpg highway. New for 2014 models, safety features get increased to enhance the Rav4's impressive driving performance. These new features include a new technology package on models like the Limited, where a standard preventative blind-spot monitoring and lane departure warning system are added in.
2014 Toyota Rav4 in IL
The 2014 Toyota Rav4 in IL features a very streamlined and modern-looking dash. Enhancing the look and overall feel of the Rav4's interior, additional tech features can be added in such as an in-dash display with smartphone integration capabilities. The seats of the Rav4 get fitted with high-quality and durable materials, allowing them to look good and last for years to come.
The standard seating for the SUV is five passengers and thanks to rear-seat 60/40 folding capabilities, the Rav4 can make room for up to 73.3 cubic feet of cargo volume. There are few other vehicle choices that can say they are more functional and efficient than the Rav4, which always makes it a top contender in its class.