2014 Toyota Highlander Chicago IL
The ultimate family SUV is back as a 2014 model with a complete redesign. The 2014 Toyota Highlander near Chicago, IL has always been known for its smooth ride and class-leading safety features, but with 2014 comes a new exterior facelift as well as multiple interior upgrades to make it one of the best Highlander models yet!
Now more assertive than ever, the 2014 Highlander features a new grille that uses bold styling cues to carry the eye across its sleek profile into the rear quarter panels. Not only does the new design make the Highlander more visually appealing, it also helps promote better outward visibility as well as functionality for carrying passengers and cargo.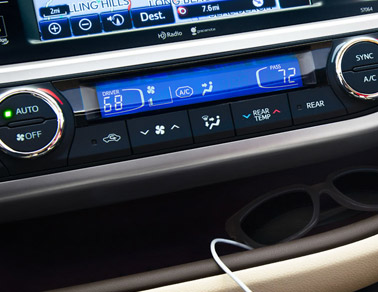 The More Inviting 2014 Toyota Highlander near Chicago IL
Changes inside of the 2014 Toyota Highlander near Chicago, IL make all of life's journeys more enjoyable for everyone. Toyota has added in generous amounts of soft-touch materials to ensure that every one of the Highlander's features can be operated flawlessly. Styling upgrades can also be seen which are comprised from eye-grabbing materials like deep wood grain accents and brushed aluminum.
The 2014 Toyota Highlander is available as either a seven or eight passenger SUV, where even more leg, shoulder and headroom has been added in all seating placements. As far as cargo accommodations, the Highlander can make room for up to a healthy 78.6 cubic feet thanks to new one-hand action seat folding capabilities.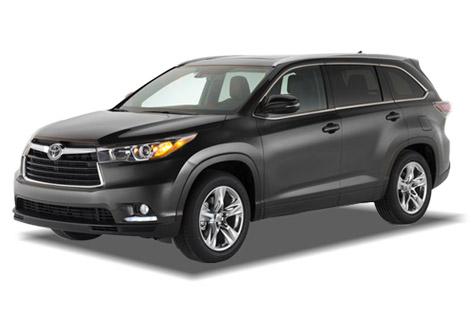 Legendary Toyota Performance and Reliability
The 2014 Toyota Highlander near Chicago, IL is available with two standard engine options, a 2.7-liter four-cylinder and a 3.5-liter V-6. The Highlanders 2.4-liter four-cylinder engine produces 185 horsepower and 184 lb-ft of torque where it obtains a 25 highway mpg rating. For drivers who wish for more power, or possibly AWD performance, the 3.5-liter V-6 delivers by producing 270 horsepower and nearly 250 lb-ft of torque.
To uphold the Highlander's tradition for keeping everyone safe, many standard and optional features such as blind spot monitoring, lane departure warning and radar based cruise control systems are all available. The Highlander even has an available feature that allows your voice to be projected from the SUV's speakers, so no more turning around and taking your eyes off the road is needed to talk to rear seat passengers.
Schedule Testdrive
Featured Pre-Owned