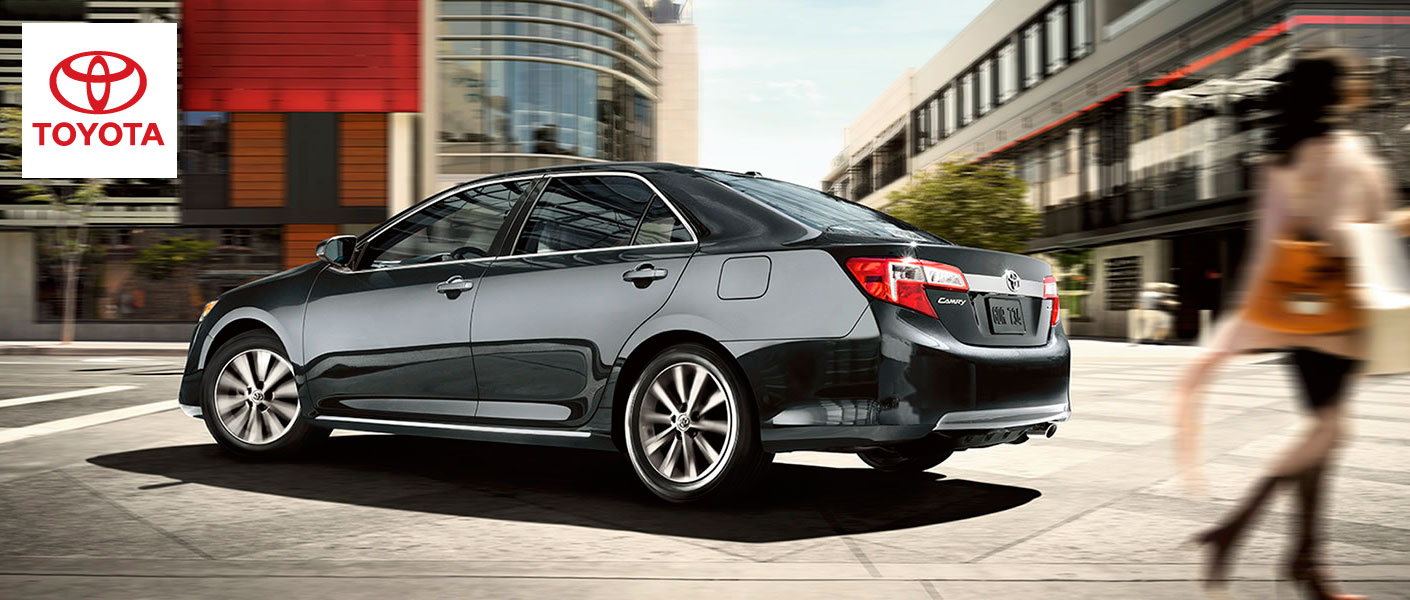 2014 Toyota Camry Chicago, IL
Equipped with strong and bold styling cues, the 2014 Toyota Camry near Chicago, IL is a car that cannot help but to grab attention everywhere it goes. Keeping its composure in even the most demanding of driving circumstances, the 2014 Toyota Camry's bloodline runs deep with legendary Camry models that came before it.
With awards and achievements like the InelliChoice Highest Retained Value, Best Selling Car in America for the past 11 years and a staggering 90% of all Camrys sold in the last ten years still on the road, it's hard not to love everything about the 2014 Toyota Camry.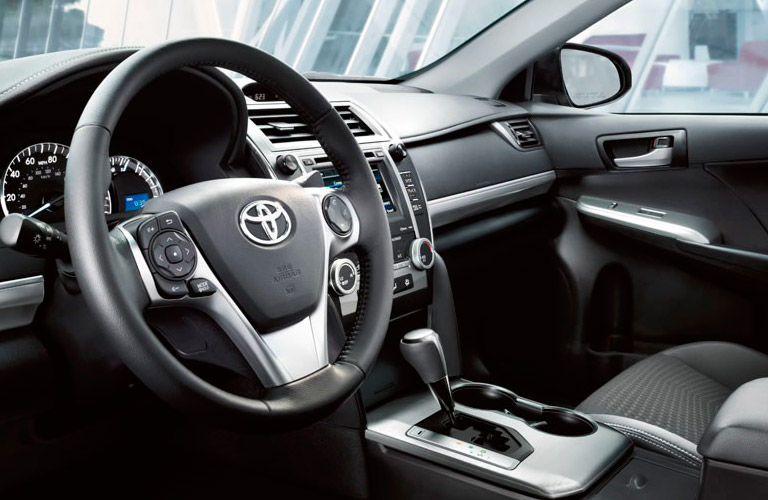 Life Inside the 2014 Toyota Camry Chicago IL
Inside of the 2014 Toyota Camry near Chicago, IL you will find every comfort feature and amenity you will ever need. Thanks to the abundance of high quality materials like wood grain, custom dash stitching and comfortable choices of leather or cloth seat fabric, the Camry creates an environment worthy of the longest of road trips or most hectic of commutes to work.
For days when multiple passengers need to be taken along on the trip, finding a more spacious and accommodating rear seat is nearly impossible to do. Ready to carry all of the cargo in your life, the Camry makes room for 15.4 cubic feet of bags, boxes and equipment. Additionally, the Camry's rear seat has 60 /40 split-folding capabilities for even more space.
Drive a 2014 Toyota Camry Chicago IL Today
The 2014 Toyota Camry near Chicago, IL is powered by a choice of either a 2.5-liter four-cylinder or 3.5-liter V-6 engine. The 2.5-liter engine creates nearly 180 efficient horsepower obtaining an impressive 25/35 city/highway mpg. For drivers who seek more driving thrill, the V-6 option generates 268 horsepower and 248 lb-ft of torque, which sends the Camry from 0-60 mph in just 6.6 seconds. Despite the 3.5-liter V-6's impressive power output, it still maintains a thrifty fuel economy rating of 21/31 city/highway.
To ensure that there is a 2014 Toyota Camry out there for everyone, the Camry is available in five different trim levels where certain luxury, styling and performance marks all vary depending on personal preference.